---
PostED ON OCTOBER 17 AT 10:56 am

---
From the Lumière brothers to the Dardenne brothers... Like a symbolic passing of the torch, in all likelihood for eternity… Friday evening, Jean-Pierre and Luc Dardenne received the 12th Lumière Award at the Conference Centre of Lyon.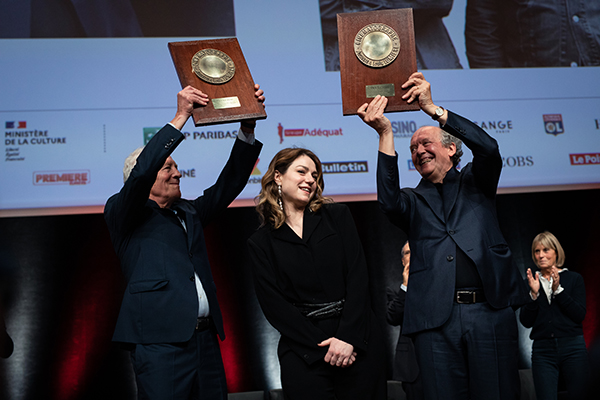 Copyright Institut Lumière / Léa Rener
"They really are cinema parents. Thank you so much to the brothers!", exclaimed Émilie Dequenne, their go-to actress from the early days of their career. She was followed by Thierry Frémaux, who read the laudatory remarks written for the Dardennes by Bertrand Tavernier. Jean-Pierre and Luc Dardenne then declared, "This ceremony was very moving. For us, this award represents something singular. Not only can you receive it just once in your lifetime, but it is the symbol of the unique heritage of the Lumière brothers. They filmed life, the movements of life, things that express life. In that era, the viewer was in the face of the mobility of life, which then took on an even greater intensity. We try to do that as well, to give life to the characters. Living in tune with life, that is the cinema, which is what the Lumières taught us. We try to make moviegoers also feel more alive".
The ceremony began with the arrival of a prestigious gallery of guests, from Thomas Dutronc to Gabriel Yared, Abel Ferrara and Émilie Dequenne, who was especially applauded, before the overwhelming standing ovation for the entrance of the Dardenne brothers to an aria by Jacques Brel, crooning La Valse à mille temps. Another soloist, film score composer Gabriel Yared, then sat at the piano to perform two pieces written for The English Patient. "I too had a brother, the director Anthony Minghella," he told the audience, before captivating them with his musical inventions.
After the screening of Omelia contadina (literally "Peasant Homily"), a short film by Alice Rohrwacher and JR on the slow disappearance of peasants, and a few films shot by the Lumière Brothers, Jérémie Renier, the key actor of several of the Dardennes' films, recalled in a video message "How we laugh on the brothers' films. Thank you for making me what I have become". It was then Jeanne Cherhal's turn to perform a tribute, singing Bruxelles by Dick Annegarn. Sometimes humorously, Jean-Pierre and Luc Dardenne finally revisited their filmography by commenting on a series of movie set photographs projected on the big screen. The last musical moment, La ballade du bon et des mechants, was masterfully led by Thomas Dutronc and Gabriel Yared. Long live the brothers!
Benoit Pavan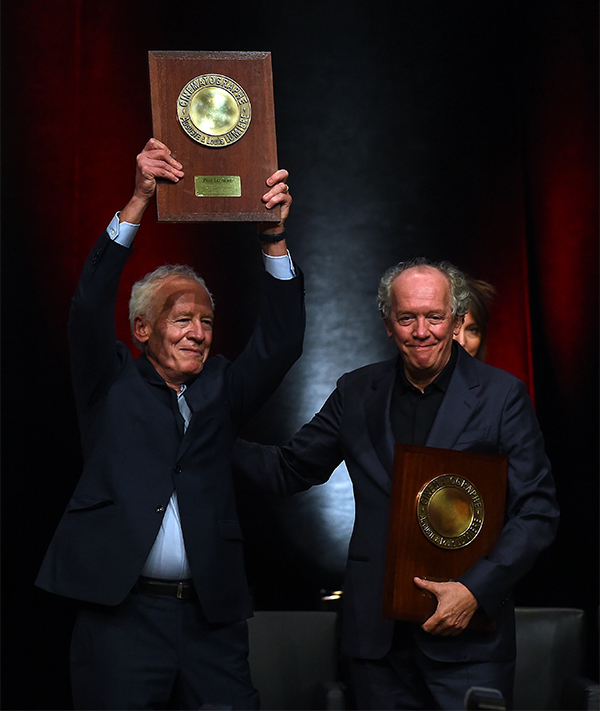 Copyright Institut Lumière / Olivier Chassignole