Cine-concert at the Auditorium of Lyon

Flesh and the Devil:
The divine Garbo
and the master Clarence Brown


Wednesday, October 14 at 8pm
accompanied by the National Orchestra of Lyon
directed by Timothy Brock





"Greta Garbo had something that nobody ever had on the screen. Nobody. I don't know whether she even knew she had it, but she did. (…) For me, Garbo starts where they all leave off."

Clarence Brown
(La parade est passée by Kevin Brownlow (Actes Sud / Institut Lumière)


> Tickets
18€ / 15€ accredited members

Flesh and the Devil by Clarence Brown (1926)

Officer Cadets Leo von Harden (John Gilbert) and Ulrich von Eltz (Lars Hanson) have been friends since childhood. When he meets Felicitas (Greta Garbo), Leo immediately succumbs to her stunning beauty. A mad passion is born between the two lovers.
Flesh and the Devil is a turning point. Clarence Brown's first film for MGM, where he would remain for more than twenty years, it is also the first of seven films he would shoot with Greta Garbo who had recently arrived from Europe. The film undoubtedly confirmed her star status.
With this picture, Clarence Brown offers a superb setting to the woman soon to be referred to as 'The Divine'. The image and light play their parts of the perfect aesthetics, the subtle editing exalts the cadence of the movements, the close-ups and details convey the actions in lieu of title cards.



In Partnership with Warner Bros





With the support by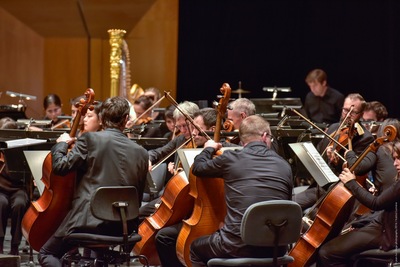 Lyon, the city of silent film:
All year round at the Hangar du Premier-Film, and in its partnership with the Auditorium of Lyon, the Lumière Institute contributes to making Lyon one of the most important cities to favour silent cinema. Since 2016, a new series, silent film evenings, led by the Institut Lumière team, highlights this invaluable heritage through conferences, meetings, book signings and film concerts.
The film-concerts make it possible to witness the beauty and modernity of silent cinema in the finest way… accompanied by music.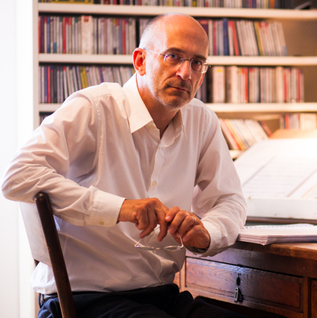 The conductor
Timothy Brock:


Considered one of the foremost specialists in silent film music, Timothy Brock, conductor and composer, has been an authority on conducting performances of musical works of the 1920s and 1930s, and has directed some of the most famous orchestras across the globe.
Since 1998, he has been working on the restoration of original music of Charlie Chaplin's films, including Modern Times, City Lights, The Circus and The Gold Rush.
He has composed over 60 works for concerts and accompaniments to silent films.